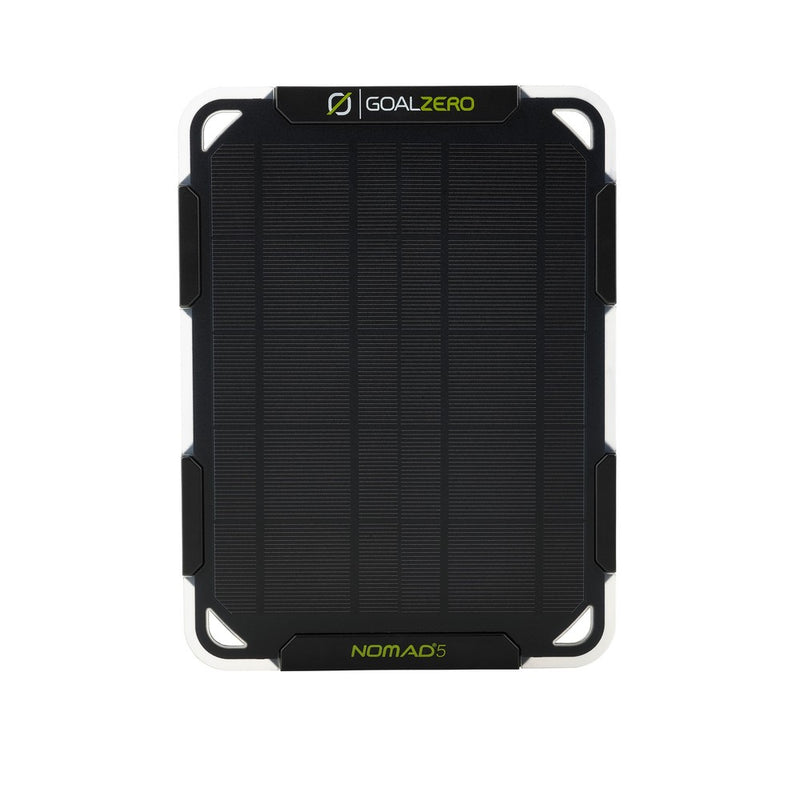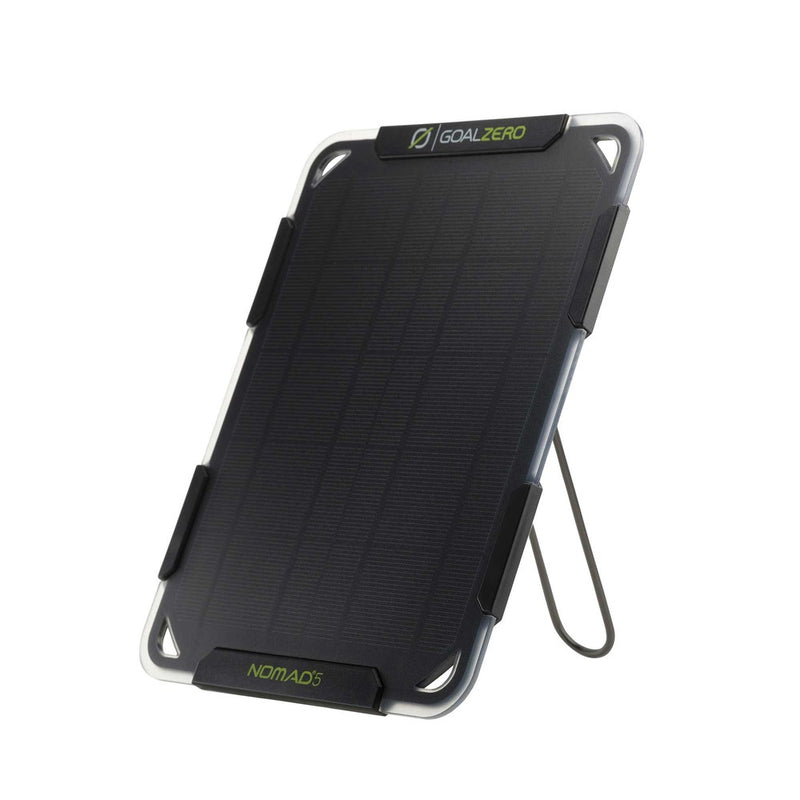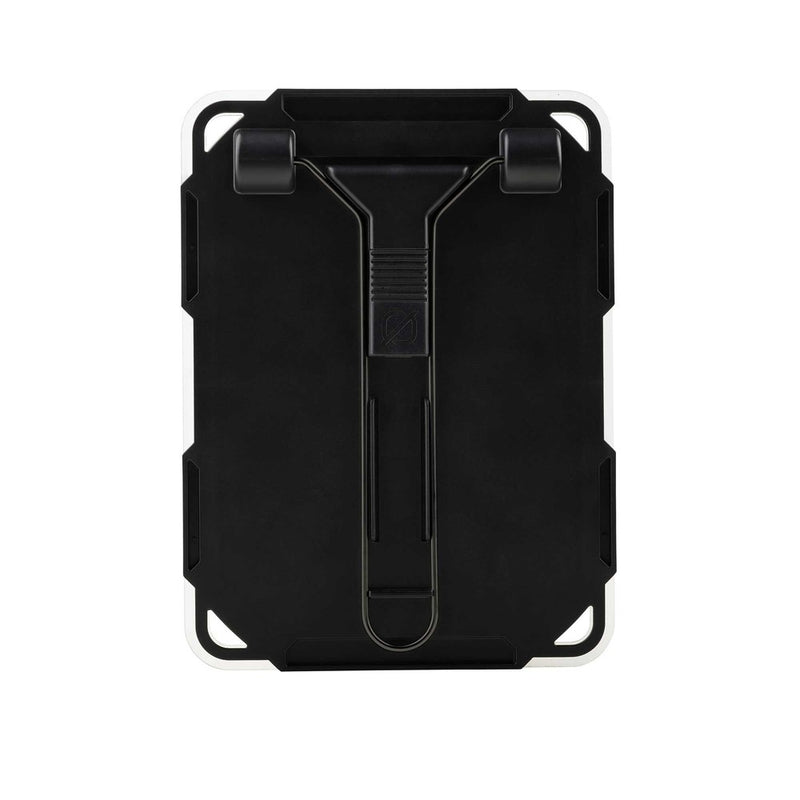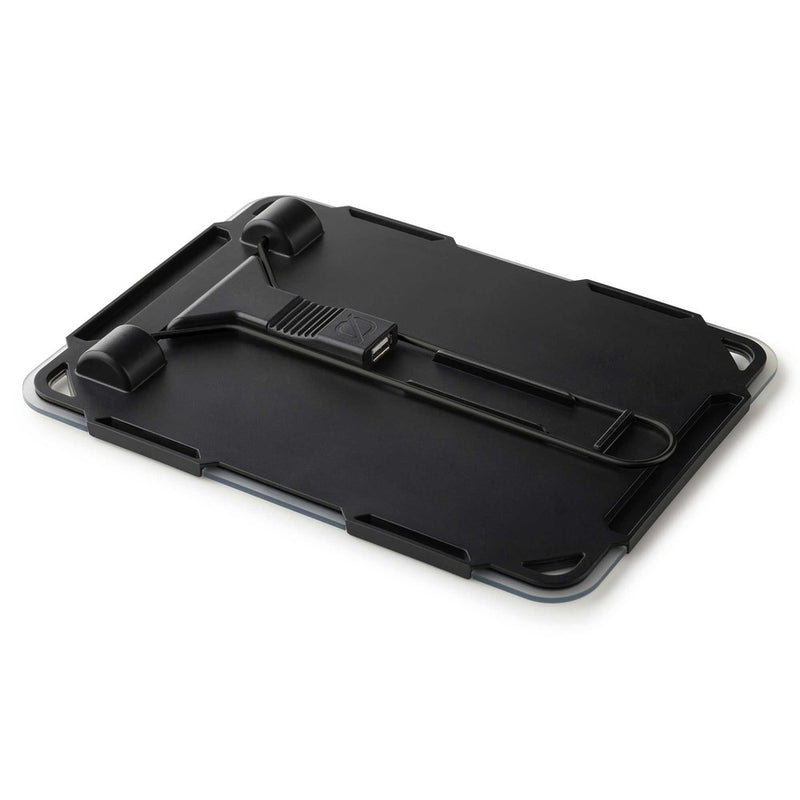 Nomad 5

Highlights
5 Watt panel gives you the solar collecting capability needed to charge your phone anywhere the sun shines.

Built-in kickstand clicks into place at multiple angles, so you can easily position your panel for optimal solar collection.

Rugged and durable, built to last as long as your adventures do.
Tech Specs
Charge Times
Flip 36: 4-8 Hours
Venture 30: 3-6 Hours
Venture 70: 5.5-11 Hours
Sherpa 40: 4-8 Hours
Sherpa 100PD: 7.5-15 Hours
Sherpa 100AC: 7.5-15 Hours
Yeti 150: 12-24 Hours
Yeti 200X: 11-22 Hours
General
Product SKU: 11500
Weight: 12.7 oz (360 g)
Dimensions: 9.5 x 7 x 1.1 in (24 x 17.8 x 2.8 cm)
Max Leg Angle: 180 degrees
Warranty: 12 months
Ports
USB Port: 5V, up to 830mA (5W max)
Solar
Capacity: 5V, 5W
Cell Type: Monocrystalline