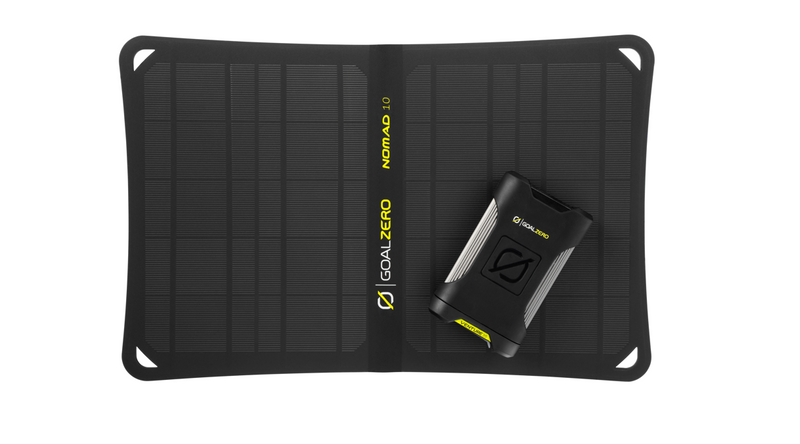 Venture 35

highlights
IP67 rating Ensures protection against dust, sand and debris, and can withstand submersion up to 1 meter of water for at least 30 minutes.
New 18W USB-C Power Delivery port Provides faster charging in and out.
Fresh design Features a protective rubber sleeve and a waterproof plug that protects your ports against the elements when not in use.
Integrated 50 Lumens Emergency flashlight lights up trails or hallways in a pinch.
Nomad 10

highlights
Built-in kickstand clicks into place at multiple angles, so you can position your panel for optimal solar collection and ensure it stays put.
Lightweight design can be strapped to your pack or tent and folds down easily for storage
Rugged and durable, built to last as long as your adventures do.
What can the Venture 35

power?

The Venture 35 is great for smaller USB powered devices.

Smartphone: 3 Recharges
POV Camera: 6 Recharges
Headlamp: 7 Recharges
Tablet: 1 Recharge