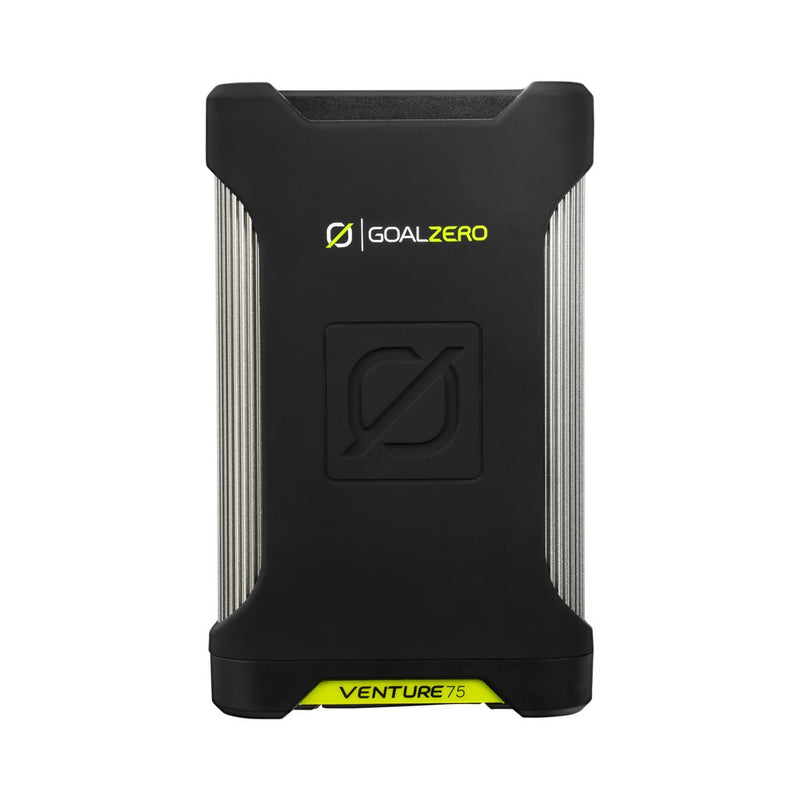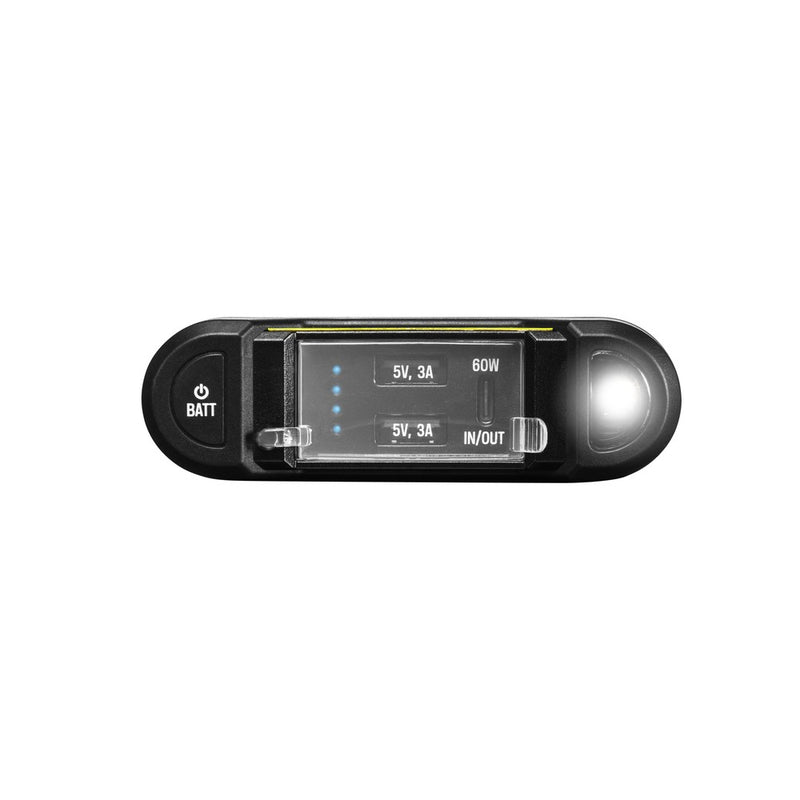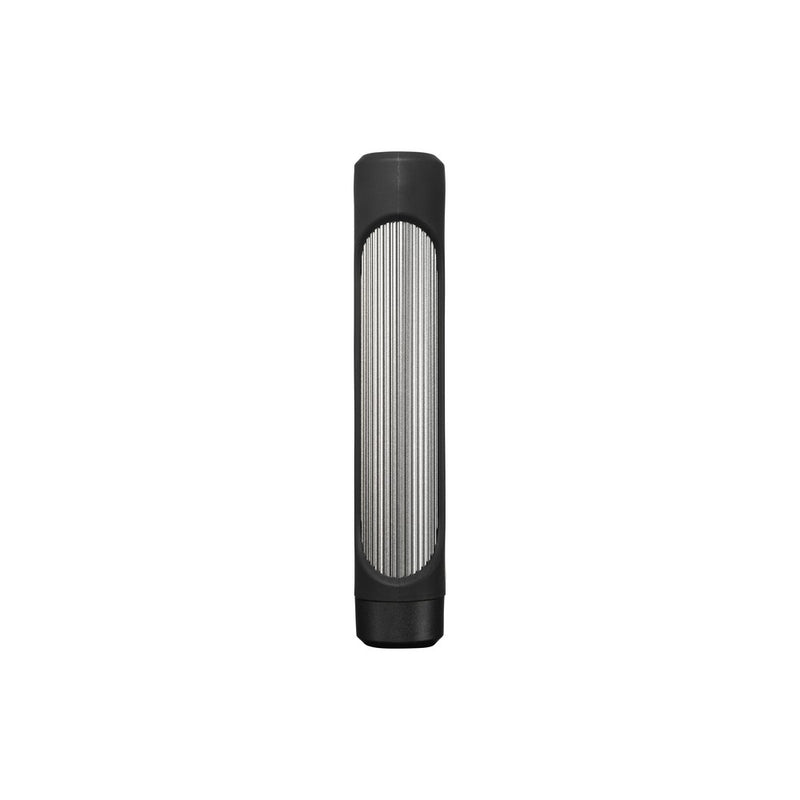 Venture 75

highlights
IP67 rating Ensures protection against dust, sand and debris, and can withstand submersion up to 1 meter of water for at least 30 minutes.
New 60W USB-C Power Delivery port Provides high-speed charging in and out.
Fresh design Features a protective rubber sleeve and a waterproof plug that protects your ports against the elements when not in use.
Integrated 50 lumens emergency flashlight Lights up trails or hallways in a pinch.
Two ways to charge the Venture

75
What can the Venture 75

power?

The Venture 75 is great for all of your USB powered devices.

Smartphone: 5 Recharges
POV Camera: 14 Recharges
Headlamp: 14 Recharges
Tablet: 2 Recharges
USB-C Laptops: Up to 1 Recharge
What's in the

box
Venture 75 power bank
USB-C to C 10in cable
Tech Specs
Charge Times
USB-C PD (60W): 1.5 Hours
Wall Charger (45W) USB-C: 2 Hours
USB-A (2.4A): 6 Hours
Nomad 10: 11-22 Hours
Nomad 20: 7-14 Hours
Nomad 50: 7 hours
Battery Details
Cell chemistry: Li-ion NMC
Cell type: 18650 by LG chem
Cell capacity: 71.04Wh (11.1V, 6400mAh)
Single Cell Equivalent Capacity: 19200mAh @ 3.7V
Pack Lithium Content: 5.76g
Lifecycles: Hundreds of cycles
Shelf-life: Charge every 3-6 months
Fuses: None
Management system: Charging and low-battery protection built-in
Ports
USB-A port (output): 5V, up to 3A each (15W max), regulated
USB-C port (input/output): 5-20V, up to 3A (60W max), regulated
General
Product SKU: 22110
IP Rating: IP67
Chainable: No
Weight: 20.35oz (577g)
Dimensions: 6.1 x 3.8 x 1.1 in (15.6 x 9.6 x 2.9 cm)
Operating usage temp.: 32-113F (0-45C)
Certs: CE, FCC, RoHS
Warranty: 2 years
Light
LED (output): 50 Lumens, white LED